Citizen Sleeper is being adapted into a tabletop RPG called Cycles of the Eye.
Like video games, it is a single game that is divided into rounds with your energy represented by dice. However, the Cycle of the Eye is powered by a tarot deck of cards to represent challenges, resources, characters, and more.
Citizen Sleeper was inspired by TTRPG so this adaptation definitely makes sense.
Eye Cycles won't be available until Q1 2024, costing £29.99 (other versions including an art book and more are also available).
It has been designed by Citizen Sleeper creator Gareth Damien Martyn in collaboration with tabletop master Alfred Vallee (Lay on Hands, Thousand Empty Lights).
You can find out more about the game at the Lost in Cult website.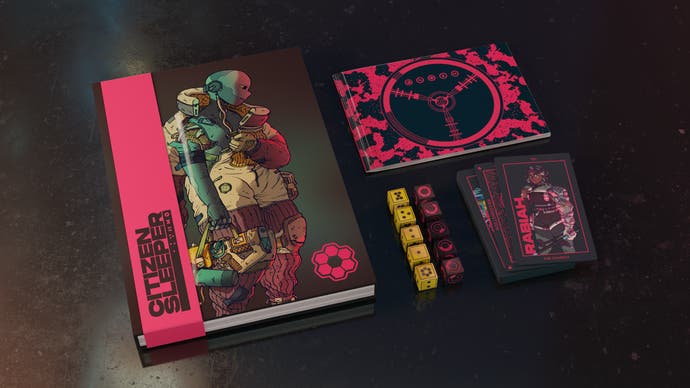 In further news, this week marks the one-year anniversary of Citizen Sleeper, so expect more announcements.
First up, designer Damien Martyn confirmed that the development team is back at work on a new project, which will be revealed in full soon.
To celebrate, the game is 33 percent off on PC and Switch.
Citizen Sleeper received very positive reviews and was nominated for several BAFTAs. I spoke to Damien Martyn ahead of the awards about how sporting issues reflect the concerns of society today.
Citizen Sleeper Anniversary Week Announcement 001:
, The team is back.
, Me, @guinoir And @ToyxTree Once again working together on a new project.
, Full reveal soon 👀 pic.twitter.com/qF78p49yfu

– Gareth Damien Martyn | Jump Over The Age (@JumpOvertheAge) May 1, 2023

Please enable targeting cookies to view this content.

Manage cookie settings