Recreating a game is such a difficult task because, in doing so, you risk losing some of what makes it special. A game is a collection of things, elements, and if you take away even a small part of that stuff, the whole thing can turn into something else.
Desktop Dungeons is a case in point, known for looking like a 10-year-old roguelike Minesweeper, and with a cult following. It's won awards, it's well regarded, and now it's been remastered as Desktop Dungeons: Rewind, and it's out this week.
But it's not top-down and flat anymore: it's 3D. And in changing that perspective, it loses some of the original's inherent charm—some of the app-ness and immediacy of a puzzle game, and some of the charm of a hand-drawn world map. Now it looks like a lot of other 3D dungeon games, and quite bland, simple ones at that, and because of that, the hard edges and bunches are very hard to forgive.
It's a shame because spend some time with Rewind and past the crappy opening, and the core of Desktop Dungeons still remains, and it's as compelling and diabolical as it ever was. At its distilled purest, it's still an exercise in finding Optimal turn order to clear out a dungeon. And now there's a rewind mechanic to help.
Quick recap: In Desktop Dungeons, you advance through the dungeon one tile at a time, clearing out enemies until you're powerful enough to kill a boss. And to become powerful enough, you need to level up by killing enemies and collecting power-ups and potions. Enemies appear with numbers indicating their level, and if you want to fight them, you click on them – you're always the attacker. You fight until one of you walks away or dies.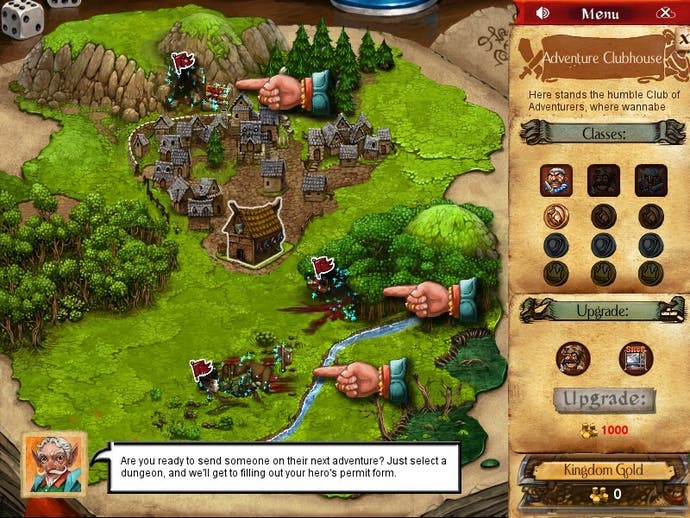 One more thing: As you eliminate fog of war, you restore health and mana, depending on how many fog of war tiles you remove.
It's a simple premise but there's an underlying science to it, and soon – and at the highest levels – you'll need to consider every aspect of your approach in order to have the edge you need to win the fight.
And as you play, the calculations will expand infinitely as you unlock many more modifiers on the world map above – new hero-types and buildings with equipment and so on.
It's all still in rewind. But why did it even need a remake? Perhaps it all traces back to the bigger cloning issue from 2010, when Desktop Dungeons was cloned into the iPhone by someone who wasn't South African developer QCF Design, and it became a cautionary tale for people making indie games. Went. Perhaps a remake is finally a way to be justly rewarded for the idea.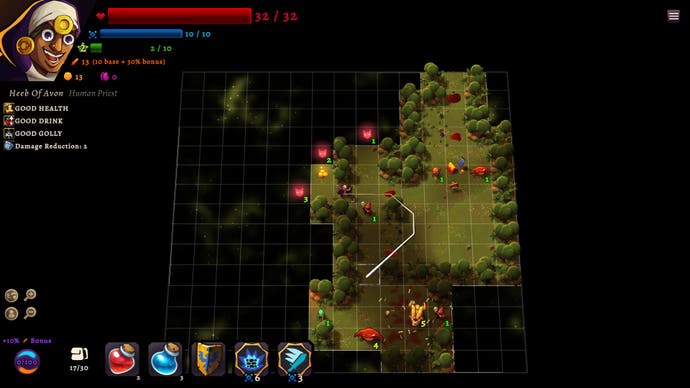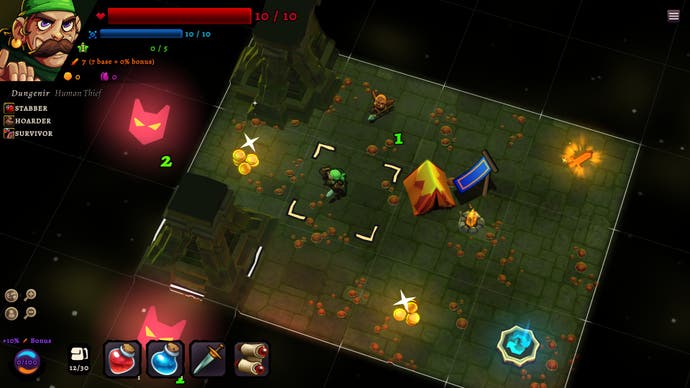 Or, it could simply be to bring Desktop Dungeons into the present era. The old game barely fills a quarter of my screen anymore, and making it bigger means stretching it.
There doesn't seem to be any greedy thinking behind the idea. QCF is giving Rewind Away free to anyone who owns the original, and if you don't have the original, you can buy it now for £3, as QCF exclusively put the original game at 75 per cent off Is.
So I believe something is lost in the transition, but the spirit of Desktop Dungeons undoubtedly lives on. And it can be for a long time.