Listen! I'm so excited to say hello to Eurogamer's new editor today – it feels like a dream to be typing these words.
(A good dream? Absolutely. Although also the one where you check everything before standing in front of the class.)
Needless to say, everything about it feels like a huge honor and opportunity. Writing puns here after 13 years and making sure everyone is focused on Pokémon is something other than Eurogamer that I care about so deeply.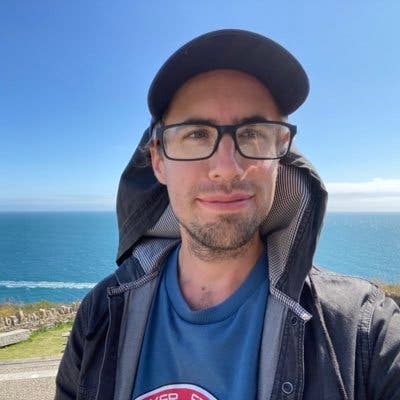 I've been fortunate enough to have had four fantastic editors look after the site during my time there, and I've learned a lot from all of them – most recently the wonderful Martin Robinson, whose infectious enthusiasm for games could eventually only be surpassed by his will. To help make some of them yourself.
It continues to be an absolute privilege to work with our extremely talented team on the site: Chris Donlan and Chris Tapsell looking after our features and reviews, Bertie looking after our membership offering and community, our fantastic video team Jessica and Lottie on guides Aoife, Zoe and Ian with Mary, as well as veteran Rich Leadbetter and his crew at Digital Foundry.
I've grown up with Eurogamer on the news side of things, and this is where a large part of my focus is going to reside, working alongside Ed, Victoria, Matt and Liv to uncover good stories and original reporting.
For me, Eurogamer has always stood for quality, accurate and authoritative game coverage – in the news and every other part of the site and YouTube channel. It's my job now to make sure it's right – and hopefully more than ever – in the years to come. I look forward to seeing Eurogamer return to its roots as a home for video game coverage that feels fearless and helps move the conversation forward while navigating an ever-changing world.
Look out for more news in the coming weeks, and for Eurogamer subscribers, I'll be popping by at one of our AMA sessions soon.
Whether you're here on Eurogamer for the first time today, or for the 10th time after years of tolerating our sentences, it's nice to have you with us. Thank you so much for reading.