Six to Start and Marvel have announced Marvel Move, an upcoming fitness adventure app that will offer words of encouragement from heroes like Thor, Wolverine and Hulk as users attempt to run through an interactive story or two .
Now, by run, I mean actual running. One foot in front of the other and all that. And to add that extra layer of thrill and excitement, the app 'gamifies' your run by having Marvel heroes pop into your ear as they join you through the app's interactive stories. That said, you can walk or jog (or maybe even trot) your way through the story if you prefer.
You can watch a little trailer for The Marvel Move below:
Six to Start states that this upcoming app will be suitable for all abilities, and that Marvel Move's ongoing storyline will "fully transport runners into the Marvel Universe". It's set to release on iPhone and Android this summer, and you can pre-order now.
Additionally, the high rollers' Kim Richards Marvel Is One Of The Move's Screenwriters, DnD Streamer Calls It "One Of The Best Things Ever" [they've] had worked".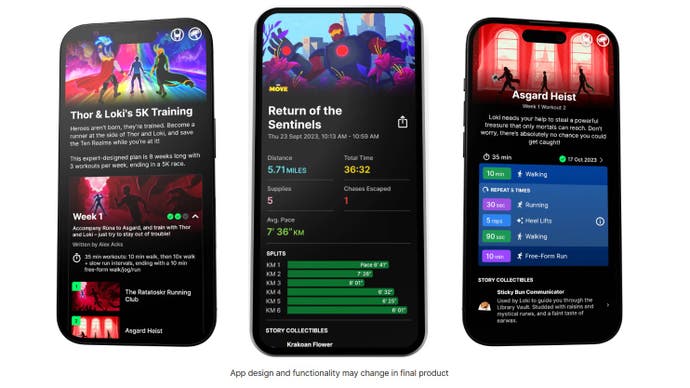 If you're reading this and thinking that Six to Start sounds familiar but you can't quite quite put your finger on it, it's because this team also co-created Zombies, Run! Application.
I actually tried out Zombies, Run! A few years ago and, oh my word, was I drenched in a sweat by the end of it. Much fitter though.
Meanwhile, if running around with members of the X-Men isn't really your thing, Pokémon Go maker Niantic also has a Marvel-based smartphone AR game coming out later this year.