The two opposing forces of light and darkness clash together this weekend, as The Sims 4 turns its attention to the extraordinary Greenhouse Suntrap and the dirty, dingy basement in two new Kit DLC packs, both coming April 20.
With spring now in full swing, green-fingered types will have a weather-appropriate opportunity to fashion their own gardening hangout as part of The Sims 4's new Greenhouse Haven kit. It features glass pane windows and doors that can be combined to create new garden spaces as well as a range of items to go inside – including hanging baskets, starter plantings, a planting table and a range of pots is included.
Alternatively, for those who prefer to hide away from the sun's rays in snuggly comfort, there's the Basement Treasure Kit, which offers a selection of hand-me-down inspired furnishings. Expect worn chairs and sofas, crates of vinyl records, old trophies and family photos, broken chests, and even an old cathode-ray tube TV.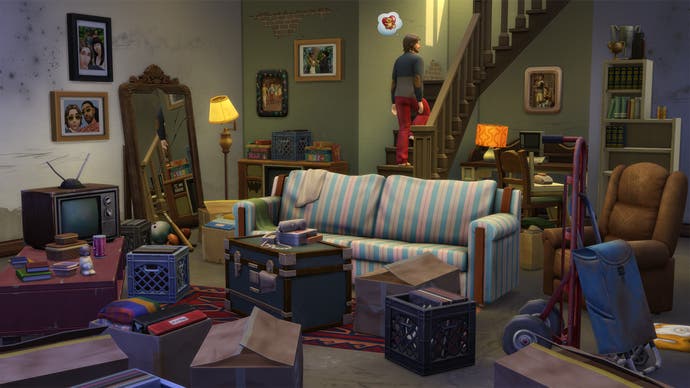 The Sims 4's Greenhouse Haven kit and Basement Treasure kit both arrive this Thursday, April 20, and if previous kits are any indication, should cost £4.99/$4.99 USD each.
Today's DLC announcement comes with the news The Sims 4 has now passed 70m players since its launch in 2014, making it the most played game in the series' 23-year history – since its release Over 16m-to-play after downloading the base game last October.