The scoundrels who make humble alliances are at it again. This month, the team is offering XCOM-style strategy games Warhammer 40,000: Chaos Gate – Demonhunters and Windjammer 2 as part of May's Humble Choice bundle.
Humble Choice is Humble Bundle's take on the PC gaming subscription. Each month, Humble Bundle's game scouts handpick a selection of PC games for their members, all of whom they can own forever.
In addition to the games mentioned above, this month's Choice Bundle also includes Spiritfarer: Farewell Edition, Bendy and the Dark Revival, Operation Tango, Builder Simulator, Behind the Frame and The Invisible Hand.
Eurogamer gave Warhammer 40,000: Chaos Gate – Demonhunters a recommended badge upon its release last year, with Edwin calling it "the grandest and, yes, slickest XCOM homage in years".
"Save that slight (and to be fair, genre-specific) over-reliance on grinding to help propel the plot to the top of the next hill, Demonhunters positively glides by," he wrote. "At a glance the interface looks like the Borg sneezing in a cathedral, but in practice it's a fine balance of ideas from XCOM and Gears Tactics, and a crisp boil of gargantuan imagery that somehow makes everything digestible." is even sharper, without sacrificing the morbid complexity of the source material."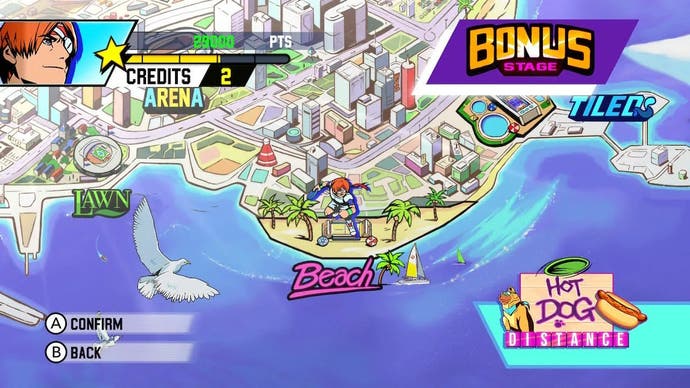 We've even given Windjammers 2 a Recommended badge. In fact, Martin praised its developer for delivering "an excellent expansion of Data East's 1994 masterpiece" with this release.
"It's a sequel that sits proudly alongside the original, offering a subtly different, enjoyable take on the dynamic that will hopefully earn the series a new legion of fans," he wrote, calling Windjammer 2 "a An assured revival of a cult favorite that is a modern classic in its own right".
So, has anything here caught your fancy?