Did you know there was a Eurogamer merch store? I bet you didn't! Well there is and we're giving away a bunch of t-shirts out of it for free.
For a limited time, anyone who signs up to become annual Eurogamer's supporter will be given a code to redeem a free t-shirt from said merchant store, which you didn't know about, accept it, meaning you can take your pick and whatever design you want If you want you can get it.
We're going to randomly pick some current Annual Supporters to receive codes for free t-shirts, so we can include you too.
Those of you who qualify will receive an email from us – from me, really, lucky ones! – Telling you what to do next. Please allow a day or two for them to arrive.
Now the question is, which design is for you? There are a dime a dozen, from the Pride design to the classic Eurogamer Blue Globe, to our recent connoisseur's choice, the Eurogamer Orange Tee – when you know, you know.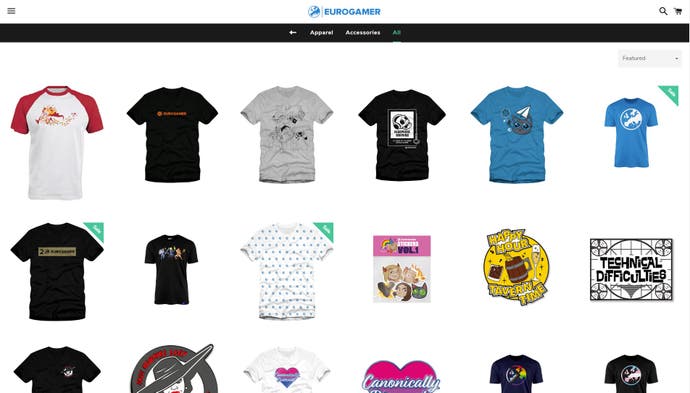 Remember, we've recently reduced the price of our Supporter Program to £30/$30, so that more people can join. For that, you get Eurogamer without the ads, exclusive articles every week, a podcast, "pro" comment status, discounts on merch and EGX tickets, and the occasional discount like this one, or Hitman giveaways for which we're still waiting. The keys have been found.
Oh, and keep an eye out for Emma's Adventures too – this is a special column where Eurogamer favorite Emma Kent does the bizarre things in the game. Case in point: She's trying to build a food delivery service in Elden Ring, and is invading other players' worlds with an offer of crab, which is as unsettling as it sounds.
If you have any questions about the Eurogamer Supporter Program, pop them in the comments and I'll try to answer them. Oh and remember there's also an open-to-all Eurogamer Discord.

Please enable targeting cookies to view this content.

Manage cookie settings